It instal·lació audiovisual streaming per a retransmissió
1. Items required
to. Hardware
i. Computer embodiment
You need to work with an i7 processor and a dedicated graphics card high performance, with the following configuration:
➤ Processor: Intel Core i7-7700
➤ RAM: 8Gb DDR4
➤ Case: SEMITORRE, for ventilation
➤ Hard Drive: 228GB Solid
➤ Operating system: Windows 10 Home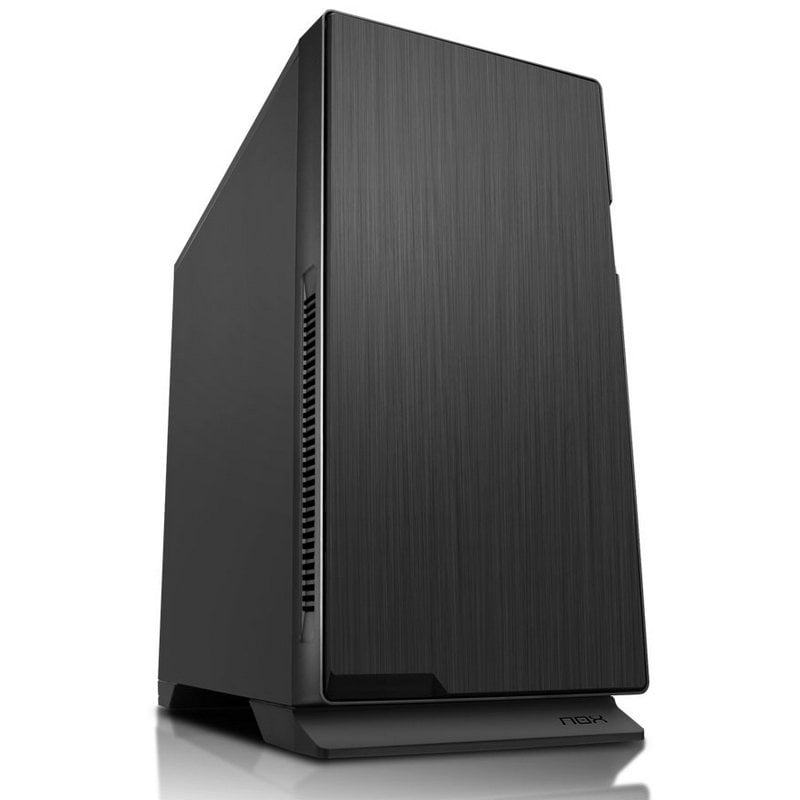 ii. Mixing table
DENON DN-412X MIXER 12 CHANNEL / 2-BUS
iii. Microphones and receivers
Beyerdynamic TG 100 - Set diadem
Beyerdynamic TG 100 - Set hand
Beyerdynamic TG L55C - Lapel microphone
iv. APPC30 1080P HDMI Splitter 2
The HDMI splitter is simply a device that converts an HDMI input into two HDMI outputs.
It is used to capture the image from teacher PC in digital format and pass simultaneously to the projector and PC Performing
v. Video Camera HDR-CX625 Sony backup 2,29Mp 3 "Full HD
To add it to broadcast streaming, this camera can only be connected by WiFi to the UStream platform, so used HDMI cable to a video capture.
saw. USB3HDCAP Capture StarTech.com USB 3.0 to HDMI, DVI, VGA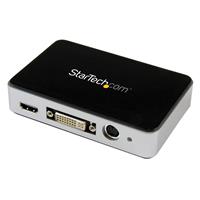 Two units: one setting out the signal from the pc teacher signal and a collect chamber backup.
vii. ipcam TL-SC2020N
This is the camera whose image is incorporated into the embodiment.
viii. Wacom Intuos Pro Special Edition
ix. Laptop PC ASUS teaching I5 X541UV-XX104T1
x. Lasser pointer LOGITECH WIRELESS R400
b. software
i. Streaming platform
ii. encoder
iii. IP scanner ranges
iv. Browser
v. Video Capture
2. Technical data
to. Installation
In the following scheme can be all hardware and software elements, listed in their respective sections, how they are interconnected.
b. Issuing process stream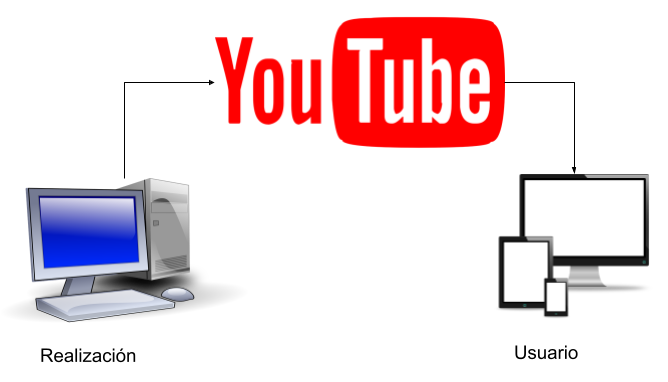 3. Working Process
to. Creation of the event / s on a platform streaming
It is recommended as streaming YouTube platform, price, safety and dissemination.
Once created the eventode live broadcast in streaming platform, the appropriate permissions to users who will have access to the transmission or the event is left as public so that anyone can watch the broadcast are granted.
Creating a YouTube Live event.
b. Hardware Installation
Depending on the type of relay will be necessary to consider other elements.
Before installing the hardware, an analysis of where the event facilities and conditions for retransmission will occur it is made.
It takes into account the existence of a WiFi and / or cable connection with wide stable band.
the affixing of the / s camera / s, microphones, mixer, pc relay / embodiment, speaker, etc. Revised
c. Retransmission process
We perform retransmission from the embodiment pc / retransmission has the task of integrating all signals from different input devices for retransmission.
The realization pc / retransmission, has installed software composition and image coding that sends the signal to an open session of the streaming platform, allowing users event guests can see the live broadcast.
Once completed demos for retransmission, the whole video will be located on the same URL that was available live, so that other users can see it permits delayed.
See our rates
Edició 2 (04.18.2017)
Done i APPROVED per
Ignacio Baixauli Quiles
ignacio.baixauli.rehabi-li-tar.com